Look-Think-Act
What's going on here?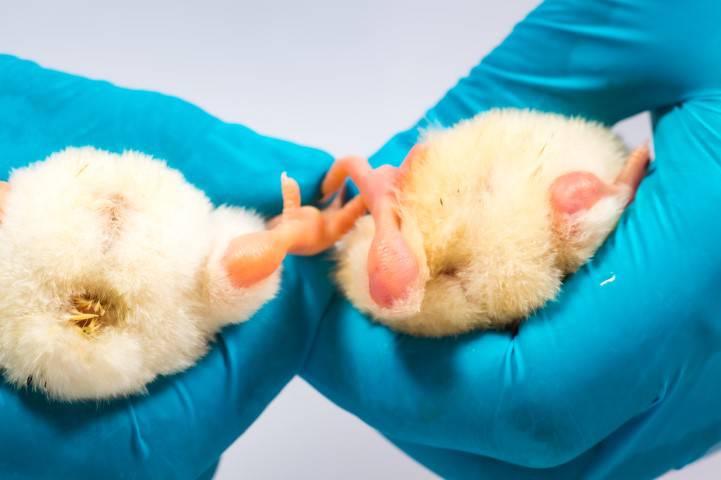 What do I see?
The chick on the right has red hocks after hatching.
What does it mean?
This condition occurs because the chicks have become overheated and were
exhausted before they could pip and hatch from the egg. This makes
leaving the shell a real struggle and can result in damage to the hocks
and beaks.
What should I do?
Check the eggshell temperatures during the last week in the setter and in the hatcher after the eggs have been transferred. If necessary, reduce the temperature by adjusting the setpoint or try to localise and reduce the number of hot spots.
Read also
How will you take advantage of this high quality content?